Analytical & Food Chemistry (AC)
The deep understanding of any system is critically dependent on chemical measurements and analytical chemistry is the science that provides new techniques, methods, and procedures for doing accurate and precise measurements. These measurements are applied for bringing answers for a plethora of social and economical demands. In this sense, analytical chemists are closely involved with the development of new instruments, improvement of well-established instrumental methods, and the development of new applications using modern technology and modern strategies for data treatment. Based on these multiple activities and considering the central theme "Sustainability & Diversity through Chemistry", the Analytical & Food Chemistry Symposium will highlight topics related to food analysis, such as chemometrics, chemical speciation and foodomics, and also important topics which reflect trends in analytical sciences, such as use of lasers, advances in separation methods, (bio)chemical sensors, flow analysis, electroanalysis, and mass spectrometry. You are kindly invited to present the contributions of your research group and we are looking forward to welcome you in the coming IUPAC 2017.
Symposium Organizers: Celio Pasquini (Institute of Chemistry, State University of Campinas, Campinas, SP, Brazil, pasquini@iqm.unicamp.br) and Joaquim A. Nóbrega (Department of Chemistry, Federal University of São Carlos, São Carlos, SP, Brazil, djan@terra.com.br)
Topics
1.1 Chemometrics in Analytical Chemistry and Food Analysis
1.2 Spectroscopic Analytical Methods and Lasers in Analytical Chemistry
1.3 Advances in Separation Methods
1.4 (Bio)chemical Sensors
1.5 Flow Analysis: looking back and forward
1.6 Chemical Speciation Analysis and Foodomics
1.7 Advances in Electroanalysis
1.8 Mass Spectrometry in Organic and Inorganic Analysis
Keynote Lectures Accepted Invitations
Elena Stashenko
COLOMBIA
THE GOOD, THE BAD AND THE UGLY IN HUMAN CONSUMPTION PRODUCTS. CASE STUDIES THROUGH THE GC-MS AND LC-MS LENSES
Frank Vanhaecke
BELGIUM
EXPLOITING THE ISOTOPIC INFORMATION PROVIDED BY ICP-MASS SPECTROMETRY
Marcos N. Eberlin
BRAZIL
CELEBRATING 10 YEARS OF EASI-MS: PRINCIPLES AND APPLICATIONS OF A "GREEN AND YELLOW" TECHNIQUE FOR DIRECT TYPIFICATION OF COMPLEX MIXTURES
Maria Montes-Bayón
SPAIN
NEW ANALYTICAL STRATEGIES TO ADDRESS NUTRACEUTICAL´S FATE IN BIOLOGICAL SYSTEMS
Purnendu K. Dasgupta
UNITED STATES
A PORTABLE INEXPENSIVE FAST AND HIGHLY SENSITIVE ION CHROMATOGRAPHY SYSTEM
Romà Tauler
SPAIN
ANALYSIS OF HIGH THROUGHPUT OMICS ENVIRONMENTAL ANALYTICAL DATA BY CHEMOMETRIC METHODS
Invited Lectures Accepted Invitations
Alejandro C. Olivieri
ARGENTINA
RECENT ADVANCES IN THE ESTIMATION OF MULTIVARIATE AND MULTIWAY ANALYTICAL FIGURES OF MERIT
Fábio R. P. Rocha
BRAZIL
FLOW ANALYSIS: LOOKING BACK AND FORWARD
Fernando M. Lanças
BRAZIL
ADVANCES IN SEPARATION TECHNIQUES AND THEIR APPLICATION TO FOOD SAFETY ANALYSIS
Francisco J. Krug
BRAZIL
ANALYSIS OF PLANT MATERIALS BY LIBS AND EDXRF: FROM PRESSED PELLETS TO FRESH LEAVES
Marco Aurelio Zezzi Arruda
BRAZIL
UNRAVELING SOYBEAN/SUNFLOWER SEEDS AND BRAZIL NUTS THROUGH FRACTIONATION AND CHEMICAL SPECIATION
Philip Marriott
SPAIN
SELECTIVE DETECTION METHODS FOR HIGHER INFORMATION CONTENT USING MULTIDIMENSIONAL GAS CHROMATOGRAPHY
Renã A. S. Robinson
UNITED STATES
ENHANCED MULTIPLEXING FOR PROTEOMICS ANALYSIS
Vincent Baeten
UNITED STATES
TARGETED AND UNTARGETED NIR DETECTION OF CONTAMINANTS AND FRAUD IN FOOD AND FEED
Zoltan Mester
CANADA
ARSENIC SPECIATION IN CERTIFIED REFERENCE MATERIALS
Chemistry Education (CE)
The growing role of Chemistry in the knowledge society, the fast growth of chemical science, the impact of recent findings in neurosciences together with the large number of new tools for learning and teaching create new opportunities and challenges for chemical education researchers and Chemistry teachers. To reap maximum benefit from this situation, the relevant stakeholders (education researchers, teachers, entrepreneurs and planners) need to learn and to assess new perspectives in chemical science, curriculum development and in the practice of teaching and learning. The symposium targets a strong participation of teachers and university lecturers, creating opportunities for personal discussion. This symposium is a forum for the presentation and discussion of the role of education in Chemistry as an asset for fostering cultural change required for sustainability and diversity.
Symposium Organizers: Fernando Galembeck (Institute of Chemistry - University of Campinas, Campinas SP, Brazil – fernagal@iqm.unicamp.br) and Mustafa Sözbilir, (Education Faculty - Atatürk University, Erzurum, Turkey- sozbilir@atauni.edu.tr)
Topics
2.1 Teaching chemistry for sustainability and diversity
2.2 Assessment in practical settings and technologically enhanced environments
2.3 Teaching chemistry in culturally diverse environments
2.4 Internalization of chemistry teaching, learning and curriculums
2.5 Public understanding and appreciation of chemistry
2.6 Chemistry curriculum development and evaluation
2.7 Developing skills and values through chemistry education
2.8 Teaching chemistry to students in special needs
2.9 Technology enhanced chemistry teaching and learning
2.10 Research and practice
2.11 Nature and history of chemistry education
2.12 Context oriented chemisty education.
Individual authors are invited to submit their abstracts to the topics listed above. However, we also welcome themed symposiums. Those who are willing to organize themed symposium sessions please contact the Chemistry Education symposium organizers.
Keynote Lectures Accepted Invitations
David Waddington
UNITED KINGDOM
NEW DEVELOPMENTS IN CHEMICAL EDUCATION: CAN WE LEARN ANYTHING FROM THE SUCCESSES AND DISAPPOINTMENTS OF THE LAST 50 YEARS?
Diane Mary Bunce
UNITED STATES
LOOKING AT THE AVERAGE CHEMISTRY STUDENT IN A NEW WAY
Santiago Sandi-Ureña
COSTA RICA
LEARNING IN THE TERTIARY LEVEL CHEMISTRY LABORATORY: WHAT WE HAVE LEARNT FROM PHENOMENOLOGY RESEARCH
Invited Lectures Accepted Invitations
Charles H. Atwood
UNITED STATES
HOW A SIMPLE METACOGNITIVE EXERCISE IMPROVED THE BOTTOM STUDENT QUARTILE'S PERFORMANCE BY 15-22%
David-Samuel di Fuccia
GERMANY
CHEMIE IM KONTEXT: A CONTEXT BASED METHODOLOGY FOR CHEMISTRY TEACHING AND ITS ADAPTION IN SPAIN AND ARGENTINA
Eduardo Mortimer
BRAZIL
PEDAGOGIC LINK-MAKING IN HIGHER EDUCATION SCIENCE CLASSROOMS: DOES THE CONTENT MATTER?
Gültekin CAKMAKCI
TURKEY
RECONCEPTUALIZING PUBLIC ENGAGEMENT WITH CHEMISTRY
Jan Apotheker
NETHERLANDS
DEVELOPING SKILLS AND VALUES THROUGH CHEMISTRY EDUCATION
Masahiro Kamata
JAPAN
CHEMISTRY EDUCATION USING MONOZUKURI (CRAFT MAKING)
Mauro Mocerino
AUSTRALIA
DEVELOPMENT OF AN EVIDENCE BASED "CERTIFICATE OF LABORATORY TEACHING"
Norbert J. Pienta
UNITED STATES
EYE-TRACKING STUDIES ON STUDENT PROBLEM-SOLVING RELATED TO H-NMR SPECTRA AND PARTICULATE NATURE OF MATTER REPRESENTATIONS
Rachel Mamlok-Naaman
ISRAEL
EVIDENCE-BASED PROFESSIONAL DEVELOPMENT OF TEACHERS IN THE CHEMISTRY LABORATORY
Chemistry for Industry Innovation (CI)
The chemical industry has proven to be a highly innovative sector, able to reinvent itself. Since the nineteenth century, the development in chemical science has helped the industry to translate science into new products and processes. Today, the industry faces new challenges. Externalities were included in the economic models through regulatory obligation and sustainability is one of the major factors that spurs innovation. The need to create a low carbon industry will incentivize the development of a new chemical industry with new sources of raw materials and new products and processes from emerging technologies.
Therefore, this symposium is devoted to the chemical industry of the 21st century, which follows the green chemistry principles, which will influence directly all manufacturing industry. New chemicals and materials will make possible a low carbon industry chain, reducing the carbon footprint of all economy, enabling also a bioeconomy.
Symposium Organizers : Fernando Tibau (ABIQUIM, São Paulo, Brazil – fernando.tibau@abiquim.org.br); Dr. Paulo Coutinho (SENAI-CETIQT, Rio de Janeiro, Brazil – pcoutinho@cetiqt.senai.br) and Dr. Mariana Doria (SENAI-CETIQT, Rio de Janeiro, Brazil – mdoria@cetiqt.senai.br)
Topics
3.1 Innovation Management
3.2 Fundings Opportunities
3.3 Industry-University Relationship
3.4 Sustainable Chemistry
3.5 Biorefineries
3.6 Low Carbon Industry

Keynote Lectures Accepted Invitations
Camila Cruz Durlacher
BRAZIL
THE POWER OF 3M INNOVATION
Jose Carlos Costa da Silva Pinto
BRAZIL
CHALLENGES FOR INNOVATION IN BRAZIL: THE SCIENCE PARK OF UFRJ AS A CASE STUDY
Luuk van der Wielen
THE NERTHERLAND
TOWARDS A RE(DE)FINERY MODEL FOR GREEN CHEMICALS, FUELS AND ENERGY
Mateus Lopes
BRAZIL
DRIVING INNOVATION WITH RENEWABLE CHEMICALS PLATFORM
Paulo Cesar Pavan
BRAZIL
THE LOW CARBON FOREST INDUSTRY
Invited Lectures Accepted Invitations
Alessandro de O. Maia Pinheiro
BRAZIL
IBGE INNOVATION SURVEY (PINTEC 2014): ADDRESSING THE CHEMICAL INDUSTRY PERFORMANCE
Felipe Pereira
Brazil
DEVELOPMENT AND INNOVATION PLAN FOR THE CHEMICAL INDUSTRY: PRELIMINARY RESULTS
Jorge Soto
BRAZIL
INNOVATION AND SUSTAINABILITY PARTNERSHIP – GREENING INDUSTRIES WITH GREEN CHEMISTRY
Chemical Synthesis (CS)
Chemistry is an enabling science. No material of any type can be studied or utilized in a larger context unless it can be prepared, and thus Chemical Synthesis plays a central role in science, technology, and society, broadly defined. There is a constant demand in all quarters of society for new molecules in diverse arenas – from therapeutics to agrochemicals to functional materials of every description. Although it is probably true that, given enough resources and time, any reasonable molecule can be synthesized, substantial advances are still necessary to furnish a specific molecule in appropriate amounts under the modern constraints of time, economics, and environmental sustainability. The Chemical Synthesis symposium plans to cover the following four topics, which address many of the modern challenges of the discipline. Synthetic method; total synthesis of biologically active natural products; catalysis and structure, function, mechanisms and processes.
Symposium Organizers: Luiz F. Silva Jr (Universidade de São Paulo, São Paulo, SP, Brazil - luizfsjr@iq.usp.br) and Gary Molander (University of Pennsylvania, Philadelphia, PA, EUA - gmolandr@sas.upenn.edu)
Topics
4.1 Total Synthesis of Biologically Active Natural Products
4.2 Catalysis
4.3 Structure, Function, Mechanisms and Processes
4.4 Synthetic Methods
Keynote Lectures Accepted Invitations
André Charette
CANADA
DEVELOPMENT OF NEW CYCLOPROPANATION REACTIONS IN BATCH AND IN FLOW TO ACCESS POLYSUBSTITUTED CYCLOPROPANES
Antonio Echavarren
SPAIN
MAKING AND BREAKING CYCLOPROPANES WITH GOLD
Gary A. Molander
UNITED STATES
SINGLE ELECTRON PROCESSES: ENABLING ORGANIC SYNTHESIS VIA PHOTOREDOX CATALYSIS
Ilan Marek
ISRAEL
REMOTE FUNCTIONALIZATION
John Montgomery
UNITED STATES
NEW CATALYSTS, REACTIVITY, AND MECHANISTIC INSIGHTS IN NICKEL-CATALYZED TRANSFORMATIONS
Karl-Anker Jorgesen
DENMARK
ORGANOCATALYSIS FOR SYNERGISTIC CATALYSIS AND CYCLOADDITION REACTIONS
Magnus Rueping
GERMANY
SUSTAINABLE CATALYSIS - CONCEPTS AND APPLICATIONS
Matthew Sigman
UNITED STATES
ENANTIOSELECTIVE FORMATION OF REMOTE CHIRAL CENTERS THROUGH PD-CATALYZED ALKENE FUNCTIONALIZATION
Mike Krische
UNITED STATES
HYDROGEN-MEDIATED C-C BOND FORMATION
Ronaldo Pilli
BRAZIL
SYNTHESIS AND STRUCTURAL ELUCIDATION OF NATURAL DIHYDROPYRANONES
Invited Lectures Accepted Invitations
Ariel Marcelo Sarotti
ARGENTINA
ASSIGNMENT OF COMPLEX MOLECULES BY GIAO NMR CALCULATIONS. APPLICATIONS IN THE COMPUTER-GUIDED SYNTHESIS OF NATURAL PRODUCTS.
David Nicewicz
UNITED STATES
NEW AVENUES IN SYNTHESIS VIA ORGANIC PHOTOREDOX CATALYSIS
Diogo Lüdtke
BRAZIL
Stereoselective Carbon-Carbon Bond Formation Using Organozinc Reagents
Eric Meggers
GERMANY
VISIBLE-LIGHT-ACTIVATED ASYMMETRIC TRANSITION METAL CATALYSIS
Geraldine Masson
FRANCE
VISIBLE LIGHT PHOTOREDOX CATALYSIS AS A TOOL FOR ORGANIC SYNTHESIS
Gwilherm Evano
BELGIUM
COPPER-CATALYZED RADICAL REACTIONS
Jean-Pierre Vors
FRANCE
MITOCHONDRIAL RESPIRATION INHIBITORS, BREAKING THE DOGMA FOR A SUCCESS STORY IN FUNGICIDES DISCOVERY
Jeffrey N. Johnston
UNITED STATES
NEW CATALYSTS, METHODS, AND STRATEGIES FOR THERAPEUTIC DEVELOPMENT AND ON-DEMAND NATURAL PRODUCT TOTAL SYNTHESIS
Kálmán Szabó
SWEDEN
RECENT ADVANCES IN THE PREPARATION AND APPLICATION OF ALLYLBORONIC ACIDS IN ORGANIC SYNTHESIS
Karl A Scheidt
UNITED STATES
COOPERATIVE CATALYSIS FOR CHEMICAL SYNTHESIS
Mary P. Watson
UNITED STATES
NICKEL-CATALYZED CROSS-COUPLING REACTIONS OF ALKYL AMINE AND ALCOHOL DERIVATIVES
Nidhi Jain
INDIA
NEW STRATEGIES FOR THE C–H FUNCTIONALIZATION WITH PALLADIUM AND COPPER: FROM MICRO TO NANO-SCALE CATALYSIS
Olivier Baudoin
SWITZERLAND
RING CONSTRUCTION BY PD-CATALYZED C(SP3)-H ACTIVATION
Sarah Trice
UNITED STATES
MODERN CHEMISTRY: TOOLS TO ENABLE THE PRACTICING CHEMIST
Young Ho Rhee
SOUTH KOREA
CHIRAL N,O- AND O,O-ACETALS: A POWERFUL BUILDING BLOCK IN ORGANIC SYNTHESIS
Yujiro Hayashi
JAPAN
POT ECONOMY AND TIME ECONOMY IN THE SYNTHESIS OF BIOLOGICALLY ACTIVE MOLECULES
Energy, Water and Environmental Sciences (EE)
Natural waters contain a large number of chemicals reflecting rapid global dissemination of novel substances, including a full range of technology-critical elements (e.g., platinum group and rare earth elements) and emerging contaminants (e.g., PFAAs, hormones and phthalates) employed to improve the production of energy and/or commodities, especially due to the ever-expanding list of new technologies. The settlement of smart grids for electricity distribution together with the development of electric vehicles and renewable energy sources has enlarged a rising demand for advanced energy conversion and storage systems. Rechargeable batteries will continue to rely on Li-ion chemistry; however, post Li-ion systems — such as Li-S, Li-air, Na-ion — are expected to reach the stage of devices. Also these developments are accompanied by the up growth of electrochemical capacitors, fuel cells, metal-air batteries. Solar cells, biofuels, water splitting, hydrogen production and CO2 reduction are also important topics playing a leading role in the relation between energy and friendly environmental ways to assure a high efficiency of conversion and storage systems. To go further with sustainable technology, the understanding of the fundamental concepts of materials properties and the interactions with their environment, will be the key to find solutions which would satisfy the new society´s energy demands with a deep ecological concern. Therefore, this symposium is devoted to recent progress in fundamental science related to rechargeable batteries and electrochemical capacitors, fuel Cells, metal-air batteries, solar cells, biofuels, water splitting, hydrogen production and CO2 reduction. Additionally, this symposium will also focus on processes controlling the distribution, fate, bioavailability and environmental risks of technology-critical elements and emerging contaminants associated with the development of new products and technologies.
Symposium Organizers: Roberto M. Torresi (IQ-University of São Paulo, São Paulo, Brazil – rtorresi@iq.usp.br) and Daniel Belanger (Département de chimie, Faculté des Sciences, University of Quebec, Montreal, Canada - belanger.daniel@uqam.ca).
Co-organizer: Vanessa Hatje (CIEnAm- Universidade Federal da Bahia, Bahia, Brazil – vanessa@pq.cnpq.br)
Topics
5.1 New advances in metal-ion (Li, Na, Mg) batteries
5.2 Electrocatalysis, fuel cells, metal-air batteries
5.3 Material Chemistry for Electrochemical capacitors
5.5 Solar cells for the future
5.6 Electrolysis, hydrogen production and CO2 reduction
5.7 Organic and inorganic contaminants in the environment: occurrence, sources, fate and impacts
5.8 Trace elements cycling, processes and fluxes across interfaces
5.9 Fate of Pesticides in Latin American Environments
5.10 Environmental impact of emerging technologies (E-waste- an emerging global challenge and Global Environmental Challenges of Nanomaterials)
Keynote Lectures Accepted Invitations
Anna Samia
UNITED STATES
EFFECTS OF METAL OXIDE NANOPARTICLE EXPOSURE ON PLANT GROWTH AND ON THE LOCAL SOIL MICROBE POPULATION
Catherine Jeandel
FRANCE
WHICH OCEANIC TRACERS ARE THE RARE EARTHS AND THE ND ISOTOPES?
Christer Forsgren
SWEDEN
ELECTRONIC-WASTE RECYCLING: NEW OPPORTUNITIES AND TECHNOLOGIES.
Daniel Scherson
UNITED STATES
LITHIUM BATTERY TECHNOLOGY AS APPLIED TO THERMAL INSULATION
Deborah Jones
FRANCE
THE IMPORTANCE OF IONIC INTERACTIONS FOR BETTER FUEL CELL MEMBRANE REINFORCEMENTS
Feliu M Juan
SPAIN
SURFACE ELECTROCHEMISTRY AND ELECTROCATALYSIS: FROM FUNDAMENTALS TO APPLICATIONS
Hubert Girault
SWITZERLAND
REDOX FLOW BATTERIES FOR CHARGING BOTH ELECTRIC & HYDROGEN CARS
James Durrant
UNITED KINGDON 
PHOTOCHEMICAL STUDIES OF APPROACHES TO ARTIFICIAL PHOTOSYNTHESIS.
Keith R. Solomon
CANADA
Pesticides in the Environment: How do We Select the Best Data
Maria Valnice Boldrin
BRAZIL
MODULATING THE CONVERSION OF CO2 BY PHOTOELETROCATALYSIS
Michael Bau
GERMANY
RARE EARTH ELEMENTS: CRITICAL RESOURCES AND EMERGING (MICRO)CONTAMINANTS OF THE ENVIRONMENT
Natalie Stingelin
UNITED STATES
''COOL'PLASTICS: TOWARDS NOVEL HEAT AND LIGHT MANAGEMENT CONCEPTS BASED ON SOLUTION-PROCESSABLE POLYMERS AND INORGANIC/ORGANIC HYBRID SYSTEMS
Nathan S. Lewis
UNITED STATES
SUNLIGHT-DRIVEN HYDROGEN FORMATION BY MEMBRANE-SUPPORTED PHOTOELECTROCHEMICAL WATER SPLITTING
Pawel Kulesza
POLAND
ELECTROCATALYTIC AND PHOTOELECTROCHEMICAL INTERFACES FOR EFFICIENT REDUCTION OF CARBON DIOXIDE
Pedro Gomez-Romero
SPAIN
WHEN SUPERCAPACITORS MET BATTERIES. HYBRID MATERIALS FOR HYBRID ENERGY STORAGE
Peter Croot
IRELAND
THE IMPORTANCE OF KINETICS AND REDOX REACTIONS ON THE SPECIATION OF TRACE ELEMENTS IN MARINE BIOGEOCHEMICAL CYCLES
Petr Fedotov
RUSSIA
NANOPARTICLES OF VOLCANIC ASH AS A CARRIER FOR TOXIC AND NUTRIENT ELEMENTS ON GLOBAL SCALE
Thierry Brousse
FRANCE
NEW PSEUDOCAPACITIVE OXIDES: FROM FUNDAMENTAL RESEARCH TOWARD APPLICATIONS
Invited Lectures Accepted Invitations
Ana Flavia Nogueira
BRAZIL
HYBRID PEROVSKITE MATERIALS FOR LED AND SOLAR CELLS
Ana P. Cione
Brazil
Basic Concepts about Environmental Risk Assessment. Current status in Brazil
Antonio Cobelo García
SPAIN
ADVANCES IN THE ASSESSMENT OF THE ENVIRONMENTAL IMPACT AND CYCLING OF PLATINUM GROUP ELEMENTS (PGES): RESULTS FROM THE COST ACTION TD1407
Bryan D. McCloskey
UNITED STATES
LI-AIR BATTERIES: O2 ELECTROCHEMISTRY IN LI-ION-BEARING NONAQUEOUS ELECTROLYTES
Can Xue
SINGAPORE
SELF-SENSITIZED CARBON NITRIDE MICROSPHERES FOR EFFICIENT VISIBLE-LIGHT-DRIVEN HYDROGEN GENERATION
Carlos F.O. Graeff
BRAZIL
NOVEL APPROACHES FOR THE OPTIMIZATION OF SOLAR ENERGY HARVESTING AND CONVERSION DEVICES
Clemens Burda
UNITED STATES
HOW SAFE ARE NANOPARTICLES AS DRUG DELIVERY AGENTS? INSIGHTS FROM IN-VIVO BIODISTRIBUTION AND BIOTOXICITY STUDIES
Daniel Belanger
CANADA
CHEMICAL MODIFICATION OF CARBON WITH ELECTROACTIVE QUINONE FOR ELECTROCHEMICAL ENERGY STORAGE
Edson A. Ticianelli
BRAZIL
INSIGHTS INTO THE MECHANISM OF PEM SINGLE CELL PERFORMANCE DEGRADATION FOR SEVERAL CO TOLERANT MULTI-METALLIC PT-BASED ANODE ELECTROCATALYSTS
Fritz Huguenin
BRAZIL
ACID-BASE MACHINE: ELECTRICAL WORK FROM NEUTRALIZATION REACTIONS
George Zheng Chen
UNITED KINGDOM
FUNDAMENTAL CONSIDERATION FOR ELECTROCHEMICAL ENGINEERING OF SUPERCAPATTERY
Gideon Henderson
UNITED KINGDOM
CHEMICAL RATE-METERS FOR THE INPUTS AND CYLING OF NUTRIENT METALS IN THE OCEAN
Juliana Leonel
BRAZIL
IS ONGOING SULFLURAMID USE IN SOUTH AMERICA A SOURCE OF PERFLUOROALKYL ACIDS IN THE SOUTHERN ATLANTIC?
Jussara B. Regitano
BRAZIL
Fate of Pesticides in Latin American Environments
Kiril Hristovski
UNITED STATE
ADVANCES IN LIFE CYCLE OF NANOMATERIALS: IMPACT OF THE LCNANO RESEARCH NETWORK
Luis Felipe Niencheski
BRAZIL
Advances in the studies of the SGD in South America´s Atlantic Ocean
Mark Obrovac
CANADA
ADVANCES IN LI-ION BATTERY NEGATIVE ELECTRODES
Ming Hung Wong 
CHINA
IMPACTS OF UNCONTROLLED RECYCLING OF E-WASTE: EXPERIENCE GAINED FROM GUIYU, TAIZHOU AND HONG KONG, CHINA
Oluseun Elizabeth Popoola
NIGERIA
INDIVIDUAL AWARENESS AND HEAVY METALS IN BLOOD OF SCAVENGERS INVOLVED IN THE CRUDE RECYCLING OF ELECTRONIC WASTE IN LAGOS, NIGERIA
Rafael Luque
SPAIN
VALORISATION OF E-WASTE TO VALUABLE PRODUCTS: AN OVERVIEW
Rafaela Maciel Rebelo
BRAZIL
Regulatory Developments in Environmental Risk Assessment
Saha Sourav
UNITED STATES
STIMULI-RESPONSIVE FUNCTIONAL MATERIALS
SURATI KIRANKUMAR RATILAL
INDIA
E-WASTE MANAGEMENT WITH ALTERNATIVE BIO-DEGRADABLE ORGANIC SEMICONDUCTOR
Vincent Vivier
FRANCE
KINETIC MODELING OF THE ELECTROCHEMICAL IMPEDANCE SPECTROSCOPY OF LI-ION CELLS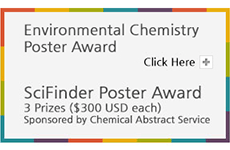 Green Chemistry and Biotechnology (GB)
The development of safe and environmentally friend processes is the basis of green chemistry, an area that has been greatly expanded in the past years. Prevention or reduction of residues, use of renewable raw materials, handling of non-toxic reagents and products, as well as reduction of water and energy demands in the processes are among the goals of green chemistry. At the beginning, most of the concepts of green chemistry were applied in organic synthesis, aiming at eliminating or reducing the use of solvents, replacing toxic reagents and vanishing or minimizing the production of residues. These topics are still important and commonly pursued, especially concerning the production of pharmaceuticals and fine chemicals. Nevertheless, the crescent climate changes, caused by the use of fossil resources, has enlarged the concept of green chemistry, which is now associated with sustainability. In this context, the use of biomass and CO2 as sources of biofuels and bio-derived chemicals has emerged as a response of Chemistry, as a whole, to the global warming issue. The symposium on Green Chemistry and Biotechnology will cover the recent progress and new technologies related to renewable energies, biomass processing, carbon dioxide capture and utilization, green methods in organic synthesis, valorization of industrial wastes and biomass residues, as well as biorefinery technologies.
Symposium Organizers: Claudio J. A. Mota (Institute of Chemistry, Federal University of Rio de Janeiro, Rio de Janeiro, Brazil – cmota@iq.ufrj.br) and Vitor Francisco Ferreira (Institute of Chemistry, Federal Fluminense University, Niterói, Brazil – cegvito@vm.uff.br)
Topics
6.1 Renewable Energies
6.2 Biomass Processing
6.3 Carbon Dioxide Capture and Utilization
6.4 Green Methods in Organic Synthesis
6.5 Valorization of Industrial Waste and Biomass Residues
6.6 Biorefinery Technologies
Keynote Lectures Accepted Invitations
Alírio Rodrigues
PORTUGAL
INTEGRATED PROCESS FOR MAKING VANILLIN, SYRINGALDHEIDE AND POLIURETHANES FROM LIGNIN
Javier Pérez-Ramírez
SWITZERLAND
DESIGN OF HETEROGENEOUS CATALYSTS FOR SUSTAINABLE TECHNOLOGIES
Kazunari Domen
JAPAN
DEVELOPMENT OF PARTICULATE PHOTOCATALYSTS FOR SOLAR HYDROGEN PRODUCTION
Philip Jessop
CANADA
CO2-SWITCHABLE POLYMERIC MATERIALS
Pietro Tundo
ITALY
SYNTHESIS OF HETEROCYCLES AND MACROCYCLES BY DIALKYL CARBONATES CHEMISTRY
Rajender Singh Varma
UNITED STATES
Sustainable Pathways to Platform Chemicals from Biomass Using Nanomaterials and Graphitic Carbon Nitrides
Invited Lectures Accepted Invitations
Angela Dibenedetto
ITALY
UTILIZATION OF RENEWABLE CARBON FOR CHEMICALS AND MATERIALS
Anita Marsaioli
BRAZIL
FROM BRAZILIAN BIODIVERSITY TO GREEN CHEMISTRY
Antonio Aprigio da Silva Curvelo
BRAZIL
SUGARCANE BIOREFINERY
Antonio Salvio Mangrich
Brazil
Biochar prepared from agro-industrial waste used as active material in Northeast Brazilian soils and in electrochemical applications
Elba P. S. bom
BRAZIL
BIOMASS SUGAR SYRUPS: THE IMPORTANCE OF THE PRETREATMENT OPTION FOR THE SELECTED PRODUCTION AND CHARACTERIZATION OF C6 AND C5 SUGARS
Eusébio Juaristi
MEXICO
RECENT ADVANCES IN THE DEVELOPMENT OF MORE SUSTAINABLE ASYMMETRIC ORGANOCATALYSIS
Glaucia Souza
BRAZIL
BIOENERGY & SUSTAINABILITY: BRIDGING THE GAPS
Luiz Pereira Ramos
BRAZIL
ACID-CATALYZED DEHYDRATION OF WATER-SOLUBLE CARBOHYDRATES AND POLYSACCHARIDES TO FURAN COMPOUNDS AND ORGANIC ACIDS
Paulo A. Z. Suarez
BRAZIL
DEVELOPMENT OF A LEWIS-BASED CATALYTIC SYSTEM FOR BIODIESEL PRODUCTION: FROM A BATCH LABORATORY SCALE TO A CONTINUOUS PILOT PLAN
Pedro Gomez Romero
SPAIN
Sustainable energy for a sustainable society. And vice versa Spain as a case study
Pedro Gomez-Romero
SPAIN
Sustainable energy for a sustainable society. And vice versa Spain as a case study
Philip Llewellyn
CANADA
WILL METAL-ORGANIC FRAMEWORKS EVER BE USED FOR CARBON CAPTURE AND/OR REUSE ?
Rafael Luque
SPAIN
CATALYTIC BIOMASS/WASTE VALORIZATION: TOWARDS ADVANCED BIOREFINERIES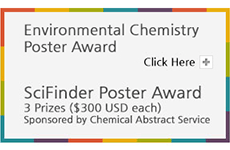 Inorganic and Structural Chemistry (IC)
The symposium on Advances in Inorganic Chemistry will be dedicated to recent progresses in a variety of subject areas within inorganic chemistry such as Bioinorganic, Functional Inorganic Materials, Advances in Coordination and Organometallic Chemistry, Solid State, Application of Inorganic Chemistry in Synthesis, Photocatalysis and Crystal Engineering.
Symposium Organizers: Rochel Lago (Federal University of Minas GErais, Brazil – rochel@ufmg.br) and William Tolman (University of Minnesota, USA - wtolman@umn.edu)
Topics
7.1 Bioinorganic chemistry
7.2 Functional inorganic materials
7.3 Advances in Coordination and Organometallic Chemistry
7.4 Solid State Chemistry
7.5 Application of inorganic chemistry in synthesis
7.6 Photocatalysis
7.7 Crystal Engineering
Keynote Lectures Accepted Invitations
Chris Orvig
CANADA
INORGANIC RADIOPHARMACEUTICAL CHEMISTRY
Deryn E. Fogg
BRAZIL
UNEXPECTED REVELATIONS CONCERNING OLEFIN BINDING AND ELIMINATION IN RU-CATALYZED OLEFIN METATHESIS
Ekkehardt Hahn
MEXICO
SUBSTRATE ACTIVATION WITH COMPLEXES OF PROTIC NHCS AND MICS
Henrique Eisi Toma
Brazil
THE SERS EFFECT IN COORDINATION CHEMISTRY
Henrique Toma
Brazil
The SERS effect in coordination chemistry
Hermenegildo Garcia
SPAIN
PHOTOASSISTED CO2 CONVERSION
Hong-Cai (Joe) Zhou
JAPAN
SYNTHETIC-METHOD DEVELOPMENT FOR THE PREPARATION OF ROBUST AND FUNCTIONALIZED MOFS (METAL-ORGANIC FRAMEWORKS)
Kenneth R. Poeppelmeier
USA
RACEMATES AND OPTICAL ACTIVITY
Nitin P. Padture
USA
THE UNPRECEDENTED PROMISE OF SOLUTION-PROCESSED HYBRID ORGANIC-INORGANIC PEROVSKITE SOLAR CELLS
Pierre Dixneuf
FRANCE
RUTHENIUM-CATALYZED C-H BOND ACTIVATION AND FUNCTIONALIZATION EVEN IN WATER
Invited Lectures Accepted Invitations
Ajayan Vinu
Australia
FUNCTIONAL NANOPOROUS MATERIALS FOR ENERGY AND ENVIRONMENT
Alexander Kirillov
PORTUGAL
DESIGN OF SELF-ASSEMBLED COPPER AND SILVER COORDINATION POLYMERS FOR CATALYTIC AND ANTIMICROBIAL APPLICATIONS
Angela Wilson
Brazil
QUANTUM CHEMISTRY STRATEGIES FOR TRANSITION METALS AND BEYOND
Claude Forano
BRAZIL
ENZYMES FUNCTIONALIZED ADVANCED LDH MATERIALS
Claudia Turro
BRAZIL
TARGETING CANCER WITH TRANSITION METAL COMPLEXES: FROM BASIC SCIENCE TO BIOLOGICAL ACTIVITY
Galo J. A. A. Soler-Illia
ARGENTINE
Complex Nanoarchitectures built through the combination of soft chemistry , self assembly and surface reactivity
Ivan Castillo
MEXICO
DIOXYGEN OR HYDROGEN PEROXIDE? THE QUESTION REGARDING OXIDANTS IN COMPLEXES RELEVANT TO COPPER MONOOXYGENASES
Joaquim Luis Faria
PORTUGAL
DEVELOPING PERFORMANCE PHOTOCATALYSTS FOR TECHNOLOGICAL APPLICATIONS
Juventino Garcia
MEXICO
RECENT ADVANCES IN HYDRODESULFURIZATION USING ORGANOMETALLIC MODELS
Miriam M. Unterlass
ITALY
HYDROTHERMAL SYNTHESIS OF POLYIMIDES AND POLYIMIDE-SILICA HYBRID MATERIALS
Pedro H. C. Camargo
Brazil
Controlled synthesis of inorganic nanomaterials: towards a design-driven approach
Yasushi Tsuji
JAPAN
Catalytic Funsctionalization of usaturated compounds
Macromolecules and Materials (MM)
Polymers are ubiquitous elements in our society and modern chemistry industry. From the early discovery of synthetic polymers and the control of macroproperties of natural occurring polymers, nearly a century ago, today's challenges of polymer chemistry are spread over a wide variety of fields in science, from medicine, electric and optical applications, biomass use, high-end and responsive materials. These also depend on further challenges in new developments of polymer synthesis. Hence, the main goal of this symposium is to shed light on most important current issues in macromolecular science, like polymer synthesis, composites, functional polymers, hydrogels and biomaterials.
Symposium Organizers: Luiz H. Catalani (Institute of Chemistry, University of São Paulo, Brazil – catalani@usp.br) and Christopher K. Ober (Department of Materials Science and Engineering, Cornell University, USA - christopher.ober@cornell.edu)
Topics
8.1 Polymer synthesis – methodologies
8.2 Polymer synthesis – biopolymer and smart polymer
8.3 Functional polymers
8.4 Physical chemistry of polymers
8.5 Biomaterials and hydrogels
8.6 Composites
8.7 Colloids and self assembly of polymers
Keynote Lectures Accepted Invitations
Bernabe L. Rivas
CHILE
FUNCTIONAL POLYMERS TO REMOVE INORGANIC HAZARDOUS POLLUTANTS
Christopher K. Ober
UNITED STATES
AMBIGUOUS SURFACES: ANTIFOULING AND FOULING RELEASE COATINGS BASED ON SELF-ASSEMBLY
Jean-François Lutz
FRANCE
STEPS TOWARD A POLYMER-BASED MOLECULAR HARD-DISK
Rudolf Zentel
GERMANY
LC-ELASTOMERS AS RESPONSIVE AND INTERACTIVE MATERIALS
Sarah H. Cartmell
UNITED KINGDOM
ADVANCES IN ORTHOPAEDIC TISSUE ENGINEERING: BIOREACTOR USE, ELECTRICAL STIMULATION AND CT IMAGING DEVELOPMENT
Volker Abetz
GERMANY
HOMO-, BLOCK AND RANDOM COPOLYMERS WITH STIMULI-RESPONSIVE (METH)ACRYLIC MONOMER UNITS: AGGREGATION BEHAVIOUR IN WATER-BASED SOLVENTS
Invited Lectures Accepted Invitations
Anthony J Ryan
UNITED KINGDOM
WHAT DOES "SUSTAINABLE" MEAN IN THE POLYMER CONTEXT?
Bradley D. Olsen
UNITED STATES
UNDERSTANDING WHICH PROPERTIES OF A PROTEIN DRIVE POLYELECTROLYTE COACERVATION
Chin Han Chan
MALAYSIA
MICROSTRUCTURE CONTROL OF POLY(ETHYLENE OXIDE)/POLYACRYLATE-BASED COMPOSITE POLYMER ELECTROLYTES
DENISE PETRI
BRAZIL
HYBRID MAGNETIC SCAFFOLDS: THE ROLE OF SCAFFOLDS CHARGES ON THE CELL PROLIFERATION AND CA2+ IONS PERMEATION
Marcelo Calderón
GERMANY
ENVIRONMENTAL RESPONSIVE NANOGELS AS SMART THERAPEUTIC AGENTS
Osvaldo Novais de Oliveira Junior
BRAZIL
NANOMATERIALS AND MACHINE LEARNING: THE MERGING OF TECHNOLOGIES TOWARD COMPUTER-ASSISTED DIAGNOSIS
Patrick Theato
GERMANY
SIMPLIFYING MOLECULAR COMPLEXITY: SYNTHETIC ROUTES TO NOVEL POLYMER MATERIALS
Redouane Borsali
FRANCE
CARBOHYDRATE-BASED BLOCK COPOLYMER SELF-ASSEMBLIES: NANOPARTICLES AND SUB_10NM NANOSTRUCTURED THIN FILMS
Richard Hoogenboom
BELGIUM
MULTIRESPONSIVE POLYMERS FOR DRUG DELIVERY, SENSORS AND ACTUATORS
Susana I. C. Torresi
BRAZIL
DIFFERENT SYNTHETIC STRATEGIES FOR ELECTROACTIVE POLYMERS
Ulrich Wiesner
UNITED STATES
FUNCTIONAL NANOMATERIALS FROM POLYMER SELF-ASSEMBLY
Medicinal Chemistry and Chemical Biology (MB)
Medicinal chemistry and chemical biology are stimulating fields that connect many scientific disciplines and allow for collaboration with other scientists in a wide variety of opportunities. The objective is to contribute to the understanding of the relationships between molecular structure and biological activity, embracing the interfaces between chemistry and biology. Some specifics areas include: design, synthesis, and biological evaluation of novel compounds; structural investigation of small-molecule ligands and biological targets; development of structure-activity relationships (SAR); new methodologies and applications in chemical informatics, molecular modeling, chemical databases and computer-aided drug design; the understanding and manipulation of biological systems with molecular precision; in vitro and in vivo investigations, cell biological methods, and organismic studies; mechanistic studies on proteins, nucleic acids, sugars and lipids; studies of cellular function from both chemical and biological perspectives; and others. The MD symposia aim to cover all the latest outstanding developments in medicinal chemistry and chemical biology, presenting original research opportunities and discoveries in these fields. This will be an important international forum to facilitate the communication that blend chemistry, biology and allied disciplines in new ways.
Symposium Organizers: Adriano D. Andricopulo (University of Sao Paulo, Sao Paulo, Brazil – aandrico@ifsc.usp.br) and Daniel Rauh (TU Dortmund University, Germany – daniel.rauh@tu-dortmund.de)
Topics
9.1 Drug Discovery for Neglected Diseases
9.2 Translating Basic Academic Research into Pharmaceutical Application
9.3 Design, Synthesis and Biological Evaluation of Novel Biologically Active Compounds
9.4 Genome Editing for Chemical Biology Research
9.5 Chemical Probes to Foster Chemical Biology Research - Pitfalls and Requirements
9.6 Computational Methods for Drug Design
9.7 Structure-Based Drug Design
9.8. Biological Chemistry of Free Radicals and Peroxides: Sources, Targets and Responses
9.9. Redox Control in Health and Disease: Molecular Damage and Cell Signaling
Keynote Lectures Accepted Invitations
A. Ganesan
UNITED KINGDOM
TARGETING HDAC AND LSD EPIGENETIC ENZYMES FOR DRUG DISCOVERY
Charles E. Mowbray
SWITZERLAND
DNDI – BRINGING NEW TREATMENTS TO NEGLECTED PATIENTS
Cristiano Guimarães
Brazil
Research, Development & (Open) Innovation at Aché Laboratórios Farmacêuticos: Exploring Understudied Kinases with the Structural Genomics Consortium
Dale Kempf
UNITED STATES
Engaging the Development of New Treatments for Neglected Tropical Diseases: Lessons from Inside a Pharmaceutical Environment
Etsuo Niki
JAPAN
OXIDATIVE STRESS: DISTRESS OR EUSTRESS?
Glaucius Oliva
BRAZIL
STRUCTURAL BIOLOGY AND DRUG DESIGN AGAINST ZIKA VIRUS RNA-DEPENDENT RNA-POLYMERASE
Jerson Silva
Brazil
CHEMICAL BIOLOGY OF THE PRION-LIKE AGGREGATION OF PROTEINS INVOLVED IN CANCER AND NEURODEGENERATIVE DISEASES
Jon Clardy
USA
Chemical Ecology and Antifungal Discovery
Rafael Radi
URUGUAY
PEROXYNITRITE, A STEALTHY BIOLOGICAL OXIDANT
Stefan Laufer
GERMANY
RAISING THE GOLD STANDARD: DESIGN & DEVELOPMENT OF HIGHLY SELECTIVE JAK3 PROBES (JANUS KINASE 3)
Vanderlan da Silva Bolzani
BRAZIL
TROPICAL BIODIVERSITY: HAS IT BEEN A POTENTIAL SOURCE OF USEFUL TEMPLATES FOR MEDICINAL CHEMISTRY?
William L. Jorgensen
USA
COMPUTER-AIDED DISCOVERY OF ENZYME INHIBITOR
Invited Lectures Accepted Invitations
Carolina Horta
BRAZIL
DEVELOPMENT OF IN SILICO PLATFORMS FOR EARLY PREDICTION OF TOXICITY PROPERTIES OF DRUG CANDIDATES AND CHEMICALS
Celia R. Garcia
BRAZIL
THE GCAMP3 – A GFP-BASED CALCIUM INDICATOR TO DISCOVERY NEW DRUGS TO TREAT MALARIA
Christine Winterbourn
NEW ZEALAND
REDOX CONTROL IN CELLS: EXTRAPOLATING CHEMICAL REACTIVITY OF REACTIVE OXIDANTS TO A CELLULAR ENVIRONMENT
Eliezer Barreiro
BRAZIL
THE RECENT ADVANCES IN MEDCHEM AT LABORATORY OF EVALUATION AND SYNTHESIS OF BIOACTIVE SUBSTANCES (LASSBIO/ICB-UFRJ)
Elizabeth Igne Ferreira
Brazil
PRODRUG DESIGN ON NEGLECTED DISEASES
Fernando Coelho
Brazil
Discovery of a New Class of Colchicine-Binding Site Inhibitors with Anticancer Properties
Jean Cadet
CANADA
OXIDATIVELY GENERATED DAMAGE TO CELLULAR DNA: PRODUCT FORMATION AND MECHANISTIC INSIGHTS.
JOÃO BATISTA CALIXTO
Brazil
NONCLINICAL STUDIES REQUIRED TO BRING A NEW CANDIDATE MOLECULE INTO CLINICAL PHASE I
José L. Medina-Franco
MEXICO
AN OPEN CHEMOINFORMATIC PLATFORM FOR EXPLORING THE MEDICINALLY RELEVANT CHEMICAL SPACE
Marilia Goulart
BRAZIL
ELECTROCHEMISTRY MEETS MEDICINAL CHEMISTRY: SUCCESSFUL EXAMPLES
Nestor Manuel Carballeira
PUERTO RICO
SYNTHESIS OF A NOVEL SERIES OF 2-HALOGENATED VINYLIC FATTY ACIDS AS EFFECTIVE INHIBITORS OF THE LEISHMANIA TOPOISOMERASE IB ENZYME
Ohara Augusto
BRAZIL
THE TOXICITY OF ELEVATED LEVELS OF CARBON DIOXIDE: A ROLE FOR REDOX REACTIONS?
Patrick M. Woster
USA
EPIGENETIC MODULATORS OF GENE EXPRESSION FOR USE IN NON-CANCER DISEASES
Paul J. Thornalley
UNITED KINGDOM
DICARBONYL STRESS – A DYSFUNCTIONAL METABOLIC STATE DRIVING HEALTH IMPAIRMENT AND DISEASE
Vanda Dolabela de Magalhães
Brazil
APPROVING THE FIRST BRAZILIAN BIOSIMILAR
Nano Science and Technology (NT)
This symposium is devoted to the most recent developments in science, technology and social impact of a broad range of nanomaterials, nanodevices and nanosystems. Eight different subtopics will be highlighted and integrated in an effort to draw a current overview of the state-of-the-art in research, recent technology developments and hopes for future prospectives of: Carbon nanostructures and nanocomposites; Nanostructured materials for photonics, electronics and sensors; Theory, modeling, simulation and data science for nanomaterials design; Organic, Inorganic and Hybrid nanoparticles; Nanotechnologies for catalysis and environmental applications; Advanced materials from renewable resources; Nanomaterials for energy storage and conversion; and Bionanomaterials. The goal of the symposium is to present the many cross-disciplinary aspects related to the chemistry, physics, engineering, computational simulation, biology and characterization techniques associated with the fascinating and exciting research field of Nanoscience and Nanotechnology.
Symposium Organizers: Aldo J.G. Zarbin (Department of Chemistry, Federal University of Paraná, Brazil – aldozarbin@ufpr.br), Elsa Reichmanis (School of Chemical and Biomolecular Engineering, Georgia Institute of Technology, USA - elsa.reichmanis@chbe.gatech.edu), and Pedro H. C. Camargo (Institute of Chemistry, University of Sao Paulo, Brazil - camargo@iq.usp.br).
Topics
10.1 Carbon nanostructures and nanocomposites: from 0D to 3D systems
10.2 Nanostructured materials for photonics, electronics and sensors
10.3 Theory, modeling, simulation and data science: tools for nanomaterials design
10.4 Organic, Inorganic and Hybrid nanoparticles: synthesis, characterization and applications
10.5 Nanotechnologies for catalysis and environmental applications
10.6 Advanced materials from renewable resources: towards green sustainable nanochemistry
10.7 Nanomaterials for energy storage and conversion
10.8 Bionanomaterials: design, synthesis and application
Keynote Lectures Accepted Invitations
Elsa Reichmanis
UNITED STATES
Active Organic and Polymer Materials for Flexible Electronics: a path to sustainable systems
Sumio Iijima
JAPAO
ONE-DIMENSIONAL NANOWIRES: THEIR STRUCTURE CHARACTERIZATION AND GROWTH
Invited Lectures Accepted Invitations
Alain Penicaud
FRANCE
ADDITIVE FREE, SINGLE LAYER GRAPHENE IN WATER & FEW GRAPHENE LAYERS FROM FOOD WASTE.
Jairton Dupont
BRAZIL
SUPPORTED IONIC LIQUID PHASE NANOPARTICLE CATALYSIS
Jose Lopez-Sanchez
UNITED KINGDOM
COLLOIDAL METAL NANOPARTICLES IN THE PREPARATION OF HETEROGENOUS CATALYSIS: NANOSPHERES, NANORODS, NANOSTARS, LIGHT AND MICROWAVES
Karl Leo
GERMANY
ORGANIC SEMICONDUCTORS: FROM MATERIALS DESIGN TO DEVICE APPLICATIONS
Kurt Kremer
GERMANY
Co(non)solvency or the puzzle of polymer properties in mixed good or poor solvents
Matheu Trau
AUSTRALIA
MAKING NANOMEDICINE PERSONAL: TRANSLATING GENOME-WIDE INFORMATION & POINT OF CARE DIAGNOSTICS INTO THE CLINIC
Nelson Durán
Brazil
NANOPHARMACEUTICALS AND ITS APPLICATION IN BLADDER CANCER THERAPY
Robert Dryfe
UNITED KINGDOM
GRAPHENE & 2D MATERIALS IN ELECTROCHEMISTRY: FROM FUNDAMENTALS TO APPLICATIONS
Stefan Seeger
Switzerland
Nanostructures made from Silicone: Synthesis and Applications
Natural Products and Biodiversity (NB)
Historically, natural products are one of the oldest chemical areas of investigation and have been an inspiration for several Chemical, Pharmaceutical, Medical and Ecological research fields. From the elegance of a single structure to the intricacy of complex molecules, the diversity of natural compounds have been the subject of classical phytochemical and chemotaxonomy studies and of modern metabolomics and biosynthetics approaches alike, looking to produce relevant biological and pharmacological models to afford new therapeutic agents for human and animals disease or for agriculture evolution. In this scenario, the symposium is devoted to trail the recent progress in fundamental and applied science related to Natural Products Chemistry.
Symposium Organizers: Paulo Cezar Vieira (Chemistry Department- Federal University of São Carlos, São Carlos, Brazil – paulocezarv@gmail.com) and Pieter Dorrestein (Skaggs School of Pharmacy and Pharmaceutical Sciences, University of San Diego, San Diego, USA - pdorrestein@ucsd.edu)
Topics
11.1 Biological and Pharmacological Activity of Natural Products
11.2 Chemical Ecology and Agrochemicals
11.3 Biosynthesis and Molecular Biology of Natural Products
11.4 Chemistry of Marine Organisms
11.5 Advanceds in Natural Products Chemistry Analytical Protocols
11.6 Omics Frontiers of Natural Products
Keynote Lectures Accepted Invitations
Christopher S. Jeffrey
UNITED STATES
EXPLORATION OF ECOLOGICAL INTERACTIONS DRIVES CHEMICAL INNOVATION
Jean Luc Wolfender
SWITZERLAND
CHERRY PICKING OF VALUABLE NATURAL PRODUCTS ONLY BASED ON DEEP METABOLOME INVESTIGATION OF PLANT EXTRACTS
John Pickett
UNITED KINGDOM
NATURAL PRODUCTS IN AGRICULTURE: DELIVERY OF CHEMICAL SIGNALS VIA GM AND COMPANION PLANTING FOR CROP PROTECTION AND PRODUCTION
Pieter Dorrestein
UNITED STATES
DIGITIZING THE CHEMISTRY OF MICROBES
Raymond J Andersen
CANADA
BIOLOGICALLY ACTIVE MARINE NATURAL PRODUCTS: DISCOVERY, SAR, AND INTERACTIONS WITH PROTEIN TARGETS
Invited Lectures Accepted Invitations
Augusto Etchegaray
BRAZIL
GENOME ANALYSIS OF BACILLUS AMYLOLIQUEFACIENS 0G: EXPLORING THE PRODUCTION OF SECONDARY METABOLITES USING ANTISMASH, NORINE AND HPLC
Christian Janfelt
DINAMARCA
MASS SPECTROMETRY IMAGING OF DRUGS, METABOLITES AND NATURAL PRODUCTS
Leslie Gunatilaka
UNITED STATES
TRADITIONAL MEDICINE INSPIRED DISCOVERY OF NATURAL PRODUCTS-BASED ANTICANCER AGENTS
Maria Fátima das Graças Fernandes da Silva
BRAZIL
CHROMATOGRAPHIC FINGERPRINTING AND QUANTITATIVE ANALYSIS APPLIED TO EARLY DIAGNOSIS OF CITRUS DISEASES
Massuo Jorge Kato
BRAZIL
CHEMICALLY MEDIATED MULTI-TROPHIC INTERACTIONS IN THE TROPICS
Maysa Furlan
BRAZIL
EMPOWERING BIOACTIVE METABOLITE PRODUCTION BY INTEGRATIVE MULTI-DOMAIN OMICS
Norberto Peporine Lopes
BRAZIL
MASS SPCCTROMETRY TECHNIQUES FOR METABOLOMICS AND TISSUES IMAGING OF NATURAL PRODUCTS
Norman G. Lewis
UNITED STATES
RECENT ADVANCES IN UNRAVELLING AND EXPLOITING BIOCHEMICAL PATHWAYS TO AROMATIC FLAVORS/FRAGRANCES AND LIGNAN-DERIVED PHARMACEUTICALS
Paulo Henrique G. Zarbin
BRAZIL
ANTI-APHRODISIAC PHEROMONES OF HELICONIUS ERATO PHYLLIS AND HELICONIUS ETHILLA NARCAEA (NYMPHALIDAE, HELICONIINAE)
Roberto Berlinck
BRAZIL
HOW THE EXPRESSION OF SECONDARY METABOLISM CAN BE UNDERSTOOD?
Physical, Biophysical and Computational Chemistry (PC)
Physical Chemistry influences all facets of Chemistry and its connection with other fields of Science for its focus on the basic aspects of all interactions involving atoms and molecules. From the simplest to the most complex systems, such as living systems, both in theoretical as well as in experimental efforts, Physical Chemistry seeks to unveil the fundamental basis for chemical processes and chemical reactions. This session seeks to present different aspects of the current frontiers in Physical Chemistry ranging from the development of Quantum Chemistry methods, theoretical approaches for investigation of biomolecules and biophysical processes as well as their resulting insights and the most recent advances in Spectroscopy including limit extremes such as fast and single molecule techniques. Sessions devoted to studies on Atmospheric Chemistry, and impact on air pollution and climate change, and on Heavy Elements, aiming to report recent studies on these critical materials, are also planned. Finally, the program includes a session devoted to discuss recent advances on both theoretical and experimental aspects of self-assembly and their relevance for controlling advanced materials properties and functions.
Symposium Organizers: Angela K. Wilson (Dept. Chemistry, Michigan State University, USA, wilson@chemistry.msu.edu) and Watson Loh (Institute of Chemistry, University of Campinas, Brazil, wloh@iqm.unicamp.br).
Topics
12.1 Theoretical Chemistry
12.2 Biophysical Chemistry
12.3 Physical-Chemistry of Self-Assembly
12.4 New Frontiers in Spectroscopy
12.5 Atmospheric Chemistry
Keynote Lectures Accepted Invitations
Kaoru Yamanouchi
JAPAN
MIGRATION OF HYDROGEN ATOMS IN SMALL HYDROCARBON MOLECULES AND PERIODICAL EJECTION OF H3+ INDUCED BY FEW-CYCLE INTENSE LASER PULSES
Paul L. Dubin
UNITED STATES
COACERVATION V. PRECIPITATION: POLYELECTROLYTES + PROTEINS V. MICELLES
Peter Gill
AUSTRALIA
HOW MANY ELECTRONS ARE EXCITED IN AN EXCITED ELECTRONIC STATE?
Timothy Wallington
UNITED STATES
VEHICLE EMISSIONS, BIOFUELS, AND URBAN AIR QUALITY: SUSTAINABILITY THROUGH CHEMISTRY
Invited Lectures Accepted Invitations
Alfredo M. Simas
BRASIL
LUMINESCENT LANTHANIDE COMPLEXES: THEORETICAL STRUCTURAL DESIGN
Andre Studart
SWITZERLAND
3D PRINTING OF BIO-INSPIRED MATERIALS VIA DIRECTED COLLOIDAL ASSEMBLY
Dean Tantillo
UNITED STATES
UNUSUAL MECHANISTIC ASPECTS OF TERPENE BIOSYNTHESIS
Munir S. Skaf
BRAZIL
PLANT CELL WALLS BUILDING BLOCKS AND THEIR ENZYMATIC DECONSTRUCTION
Silvia Elsa Braslavsky
GERMANY
TIME-RESOLVED ENERGETICS OF PHOTOPROCESSES IN PHYTOCHROME AND PHYTOCHROME-RELATED PHOTORECEPTORS
Thiago Carita Correra
BRAZIL
FIRST IRMPD SPECTROSCOPY EXPERIMENTS IN BRAZIL: WHY SHOULD YOU CARE?